Main Content Int Arb
The International Arbitration Centre (IAC) is an exclusive hearing space in the heart of legal London. The Centre's key offerings are privacy, confidentiality, excellent client service and unsurpassed comfort.
For years London has been one of the most selected seats for international commercial disputes, bringing high-end disputes to the capital from all over the world. IAC is now pleased to offer London a premier hearing venue.
We are confident that IAC is a suitable venue for clients to resolve their commercial disputes.
190 Fleet Street, London EC4A 2AG
CEO: Owen Lawrence
DDI: 0203 928 7288 · Email: Owen.Lawrence@int-arb.com · LinkedIn: Owen Lawrence
London's only five-star, completely independent, purpose-built ADR suites
Located in the heart of legal London.
Secure and private breakout rooms.
Our largest hearing rooms are housed within a single dedicated floor (no one other than the parties and their representatives can access these floors)
Luxurious breakout suites with private lounge, including refreshments stations and three boardrooms/offices
Unparalleled working facilities for Arbitrators including breakout room attached to each hearing room with private washroom facilities
Hearings can be streamed to breakout rooms when required and controlled by the tribunal
Comfort controlled filtered fresh air cooling system throughout
Extensive food options from local suppliers
Dedicated entrance and service lift to all hearing floors for the delivery of documents
Confidentiality is our priority
Discreet private reception area
Confidential VIP entrance: private driver drop off, underground car park and private lift
Pre- and post-hearing secure document storage for Parties and Arbitrators
Five-star hotel-grade acoustic sound proofing
High-speed fibre-optic connection (private networks for each party – encrypted wireless networks also separated at the physical network level)
Technology includes client friendly Crestron environment controls and Polycom HD video and audio conferencing facilities
On request, our staff will operate by case numbers, and party names will remain strictly confidential to those conducting the hearing
The facilities are swept regularly for bugs and recording devices and also on request
Full copier facilities with 'secure print to email' facility within each breakout suite
Concierge
Each suite is allocated a host throughout their time spent here at the IAC
We have partnered with a number of local hotels and can offer preferred rates
Our staff will be on hand to assist with any arrangements to maximise our clients' time spent here. This includes restaurant reservations, chauffeur service, booking couriers, through to arranging dry cleaning
Walking Times
Chancery Lane7 mins


Temple6 mins


Holborn12 mins


Farringdon11 mins


City Thameslink7 mins


Charing Cross15 mins


Travel Times (from Chancery Lane)
Oxford Circus4 mins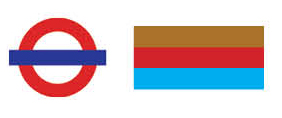 Bank4 mins


King's Cross St Pancras11 mins


London Bridge12 mins


London City Airport30 mins


Heathrow Airport41 mins


Gatwick Airport (from Farringdon)54 mins


Contact Us
International Arbitration Centre
190 Fleet Street
London
EC4A 2AG
Tel: +44 (0)203 928 7272
Owen Lawrence
CEO
Email: Owen.Lawrence@int-arb.com
DDI: +44 (0)203 928 7288
Mob: +44 (0)793 034 2588
Rachel Bidmead
Operations Manager
Email: Rachel.Bidmead@int-arb.com
DDI: +44 (0)203 928 7277
Mob: +44 (0)781 737 8680