Main Content Int Arb
'A Globally Connected Centre with unparalleled technology, facilities and client service'
The International Arbitration Centre is a dedicated ADR centre, far and away the most up-to-date facility in London, uniquely equipped, and the perfect venue for any kind of dispute, from short, one-day interlocutory hearings through to month-long complex proceedings. From in person, semi virtual to fully virtual, we fluently welcome, link and bring together participants from all corners of the globe across all time zones and in a multitude of languages.
Our aim is to provide your organisation with a seamless extension to your own offices so that your proceedings can be conducted as efficiently as possible, with all conceivable business facilities on site, including private board rooms, breakout meeting spaces and lounges; private rest-rooms; secure office networking tools and personal access to all essential office equipment.
We pride ourselves on providing the most cost-effective arbitration facilities in London. We minimise fuss, eliminate delays and keep a lid on costs. That's what ensures our regular clients keep coming back to The IAC, and in their words "the IAC is unlike anything else available globally" means we provide a peerless, world-beating service.
We are confident that the IAC is a suitable venue for clients to resolve their disputes.
Owen Lawrence, CEO
190 Fleet Street, London EC4A 2AG
Our Key Offerings
The International Arbitration Centre (IAC) is an exclusive hearing space in the heart of Legal London. The Centre's key offerings are privacy, confidentiality, excellent client service and unparalleled comfort.
For years London has been one of the most selected seats for International commercial disputes, bringing high-end disputes to the capital from all over the world. IAC is now pleased to offer London a premier hearing venue.
London's only five-star, completely independent, purpose-built ADR suites
Located in the heart of legal London
Secure and private breakout rooms with swipe-card access
Our largest hearing rooms are housed within a single dedicated floor and can seat up to 50 people (no one other than the parties and their representatives can access these floors)
Luxurious breakout suites with private lounge, including refreshments stations and three boardrooms/offices
Unparalleled working facilities for Arbitrators including breakout room attached to each hearing room with private washroom facilities
Hearings can be live-streamed to breakout rooms when required and fully controlled by the tribunal
Fully adjustable, zonal, filtered fresh air cooling system throughout
Extensive food options from award winning London caterers, accommodating all dietary requirements, allergies and religious criteria
Dedicated passenger lifts to all hearing floors
Off-road loading bay for easy delivery and collection of papers
Cargo lift and stepless entry for delivery of documents and exhibits
Penthouse business lounge and terrace with a panoramic view of London and extensive private breakout space
Confidentiality is our priority
Discreet private reception area
Confidential VIP entrance: private driver drop off, underground car park and private lift
Pre- and post-hearing secure document storage for Parties and Arbitrators
Hotel-grade acoustic sound proofing
High-speed fibre-optic connection (private networks for each party – encrypted wireless networks also separated at the physical network level)
Technology includes client friendly Crestron environment controls and Polycom HD video and audio conferencing facilities
On request, our staff will operate by case numbers, and party names will remain strictly confidential to those conducting the hearing
The facilities are swept regularly for bugs and recording devices and also on request
Full copier facilities with 'secure print to email' facility within each breakout suite
Concierge
Members of our staff are fluent in a wide range of languages including Arabic, French, Spanish, German, Italian and Albanian
Each suite is allocated a host throughout their time spent here at the IAC
We have partnered with a number of local hotels and can offer outstanding rates
Document shredding is available as part of our comprehensive business services offering (photocopying, printing, facsimile, etc)
Our staff will be on hand to assist with any arrangements to maximise the efficiency of the time our clients spend at the IAC. This includes restaurant reservations, chauffeur service, couriers, dry cleaning, technical support and business services
Booking
For virtual hearings please visit IAC Online
Costs
Our costs are upfront, all-inclusive and transparent.
You will not be hit with hidden costs at the end of a hearing which dwarf the original quotation. We believe strongly that giving accurate, all-inclusive costs at the start of an arbitration provides budget clarity.
And it means our prices are highly competitive with other global centres.
Meanwhile the quality of our service and facilities is unparalleled.
To discuss logistics of your hearing, our VC and online capabilities, availability, Covid-19 measures in place and cost for a physical, semi-virtual or virtual arbitration hearing or mediation, please contact Owen.Lawrence@int-arb.com or Rachel.Bidmead@int-arb.com
See a full list of what is included in your booking
Walking Times
Chancery Lane7 mins


Temple6 mins


Holborn12 mins


Farringdon11 mins


City Thameslink7 mins


Charing Cross15 mins


Travel Times (from Chancery Lane)
Oxford Circus4 mins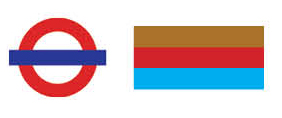 Bank4 mins


King's Cross St Pancras11 mins


London Bridge12 mins


London City Airport30 mins


Heathrow Airport41 mins


Gatwick Airport (from Farringdon)54 mins


By Car
If arriving by car in person, or having documents or exhibits dropped off, please use our off street service entrance located opposite Gaucho Restaurant on Chancery Lane.
Clients can also use our underground car park on a first booked basis.
ADR facilities
The International Arbitration Centre (IAC) is an exclusive hearing space in the heart of legal London. The Centre's key offerings are privacy, confidentiality, excellent client service and unsurpassed comfort.
London is one of the most selected seats for international commercial disputes, bringing high-end disputes to the capital from all over the world. IAC is now pleased to offer London a premier hearing venue.
Arbitration has ancient roots, originally designed to resolve disputes confidentially.
The growth of arbitration has consequentially meant the development of large hearing centres, which by their own design dilute this message. At the IAC we are re-laying these foundations and focusing on what arbitration was designed to be. Each hearing is to one floor and the only people you will see on that floor are those involved in the dispute in hand.
The IAC is the best modern venue for clients to resolve their commercial disputes in London.
Business Lounge & Terrace
A stunning serene space in the heart of legal London.
Perched above Fleet Street, our business lounge offers the perfect space to grab a coffee, work peacefully or just take in the views of the city and a tranquil space to use whilst you are here in dispute with us.
Facilities include:
Coffee Bar area and refreshment fridges
Meeting and Event Space
Two Sony Bravia 85" HD displays
Integrated room audio system with zonal controls
Denon Lectern with microphone, audio and HDMI outputs
Wi-Fi access
Open terrace
Awnings with inferred heaters
Unsurpassed comfort and excellent client service
IAC Virtual Arbitration Suites
Our virtual hearing suites comprising a private office (with stunning views) including three monitors (more if required), HD cameras, microphones, laptops, ergonomic chairs, adjustable lighting, great coffee, hosts and IAC technicians on hand.
The eight suites are often used by individual lawyers, tribunal, in conjunction with IAC Online and groups of lawyers regrouping for hybrid hearings.
Gallery
This slideshow requires JavaScript.
1
State of the art Arbitration Rooms
Partner – DLA Piper
Thank you for everything! The facilities and service were outstanding
ICSID
Suffice to say we were all left very impressed!
Barrister, Arbitrator and Mediator
In short, the IAC is exceptional
Partner – Akin Gump
Unlike anything else available globally
Anonymous
It is a real difference and several steps above anything else
Independent Arbitration Specialist
Venues like the International Arbitration Centre will go a long way towards helping arbitration shed its old-fashioned image and look more to the future
Independent Arbitrator
Visiting the IAC last week I really had a feeling that arbitration had had a very modern makeover
Independent Arbitrator
2
An impressive operation!
Arbitrator
6 Star indeed. It is a most impressive place – and I was most impressed
QC FCIArb
The facilities are fantastic and will be a great addition to the market in London
Independent Mediator
It is great to see such investment in top-tier dispute resolution facilities in the City. Very well done on setting up such a brilliant (and much-needed) facility
Head of international arbitration
Beats other venues hands down! It is a very, very impressive facility should any of you require a hearing venue in London in the future
Lawyer at Mayer Brown
What a venue for arbitration in London ... taking it to the next level
Construction and Arbitration Lawyer
I was highly impressed by the IAC, and I'm very pleased to have seen it, and to be able now to recommend it
Senior Partner – Magic Circle Law Firm
This is the world class space we have all been waiting for
Partner – DLA Piper
Contact Us
International Arbitration Centre
190 Fleet Street
London
EC4A 2AG
Tel: +44 (0)203 928 7272
Owen Lawrence
CEO
Email: Owen.Lawrence@int-arb.com
DDI: +44 (0)203 928 7288
Mob: +44 (0)793 034 2588
Rachel Bidmead
Operations Manager
Email: Rachel.Bidmead@int-arb.com
DDI: +44 (0)203 928 7277
Mob: +44 (0)781 737 8680
David Burgess
Director, IAC